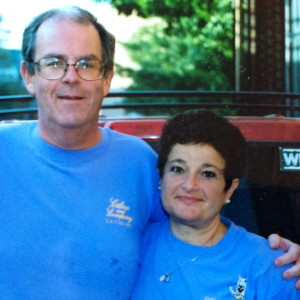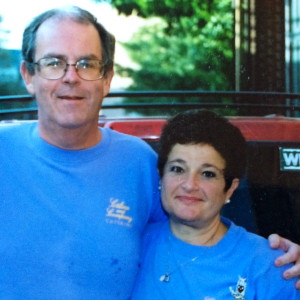 Celine and Company has been building a reputation synonymous with hospitality and delicious food for many years in Asheville. For Asheville natives, there is no question about how Celine and Company got its name but out of town brides and grooms-to-be don't always know the story. I had the privilege of working with founders, Celine and Michael Lurey in their last two years as the leaders of Celine and Company and now I have the great honor of sharing their legacy.
The Beginning…
Celine was born in Heliopolis, Egypt and immigrated to The United States in 1965 to attend school at Warren Wilson College. Shortly after, she was introduced to Michael Lurey. They began a journey together that would take many twists and turns. After college, Michael began working in his family business, The Vanderbilt Shirt Company when manufacturing was a large part of Asheville's thriving industry. During this time, Celine was active in many organizations in Asheville and had become a natural entertainer, heading events with the Asheville Symphony, The Junior League and the Southern Conference. As a notable detail, Celine was the first non-American born President of The Junior League of Asheville and also the first female President of Beth Israel Synagogue. In addition to their work, Celine and Michael were raising two kids, David and Nicole.
After thirty years of great success with his family company, manufacturing began moving out of the area and The Vanderbilt Shirt Company was set to close its doors. "We faced a cross-roads in our lives and we had a choice to make." With Celine's innate love of cooking and entertaining, the concept of Celine and Company was a natural fit. The doors to Celine and Company opened in March of 1993 at 23 Page Avenue in downtown Asheville. They operated as a restaurant and a special events facility in the beginning. "At the time, we were aware that the majority of new restaurants in downtown Asheville were not successful. But, for us, failure was not an option. We put everything we had into Celine and Company," Celine vividly recalls.
Celine and Michael were working hard to maintain both the restaurant and the special events when they began to realize that the market was asking for private venues. "We started off doing what we did well and we didn't try to force the growth. That just came. Dinner for twelve evolved into parties for 900!"
When I asked Celine about how she has seen Asheville grow as a popular destination for weddings, she paused briefly before recounting "In 2001, I remember talking with a father of a bride-to-be from Cincinnati, OH and he had been referred to me by the title of 'The Wedding Lady of Asheville.' From there, the weddings just kept coming and coming."
Cultural influences on Celine's cooking…
It is no surprise that Celine's Egyptian and Jewish background has had a major influence, not only on her love of food and entertaining, but also the skills that set her apart in preparing ethnic dishes. Considering her heritage, Celine exclaims that, "Whether it is a wedding or a circumcision, everything is centered around food and drink!"
On how the culinary landscape of Asheville has changed, Celine explains with a baffled smile, "Fifty years ago, in Asheville, people did not care about Egyptian food or Mediterranean cuisine. No one even knew what hummus was!" As Asheville's food culture began to evolve, Celine was already ahead of the curve. With the growing popularity of ethnic and Mediterranean cuisine, Celine was ready with her Famous Hummus, Spanikopita, and Tabbouleh, all of which she became known for.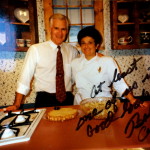 In 1995 Celine joined Bob Caldwell on Carolina Kitchen, a cooking show that is still aired on WLOS. For twenty years, Celine was filmed preparing her signature dishes. This experience gave Celine and Company natural exposure and also transformed Celine into a household name.
The Broadway Arts Building…
The Broadway Arts Building was built in 1928 and was originally a furniture store; later becoming one of Asheville's early special event venues. Celine recounts that, "In 2001, The Broadway Arts Building just fell into our laps. We were one of multiple caterers working there and then we were approached with an offer to buy the business. It came at the perfect time and we jumped on it." After Celine and Michael purchased the business, "On Broadway," a complete renovation of The Broadway Arts Building began. Adhering to the strict renovation guidelines of the National Park Service and US Department of Interior, 49 Broadway is now one of many significant buildings in Asheville listed on the National Register of Historic Places. At the completion of the renovation, The Broadway Arts Building became a mixed-use building, completely outfitted with a commercial kitchen on the bottom floor and, of course, the incredible event venue that "On Broadway" is today.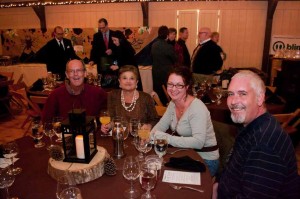 On Chef Kim…
Throughout my conversations with Celine and Michael about their beginnings, their triumphs and their struggles, one thing shines through. They both come back to the culmination of all of the hard work, all of the sweat and tears. The day that Chef Kim came. Chef Kim's husband, Jeff, was first to respond to their Craigslist ad in search of a new chef. After a brief conversation, Jeff told Celine and Michael that they needed to talk to his wife. Michael recalls that day with a big smile. Chef Kim put her heart and soul into the business and Celine and Michael saw that as the absolute best transition to retirement. After 9 years together, Celine describes Chef Kim taking over the business as "a seamless transition into great hands with incredible success." On the most rewarding aspect of all of their hard work, Celine says, from her heart, "So many have started with a dream and have not had the privilege of seeing it go on. Nothing compares to seeing the continuation of our dream."
On retirement and …
As Celine and Michael approach their 50-year wedding anniversary, they express "No regrets at all!" about the journey that has led them to where they are today. They are thrilled to be sharing time and adventures, traveling and seeing the world together. They have not wasted any time in their retirement so far; crossing destinations like the Panama Canal, Singapore and Istanbul off of their bucket list of places to see. Next on their itinerary is a trip to Mallorca, Spain for a visit with family.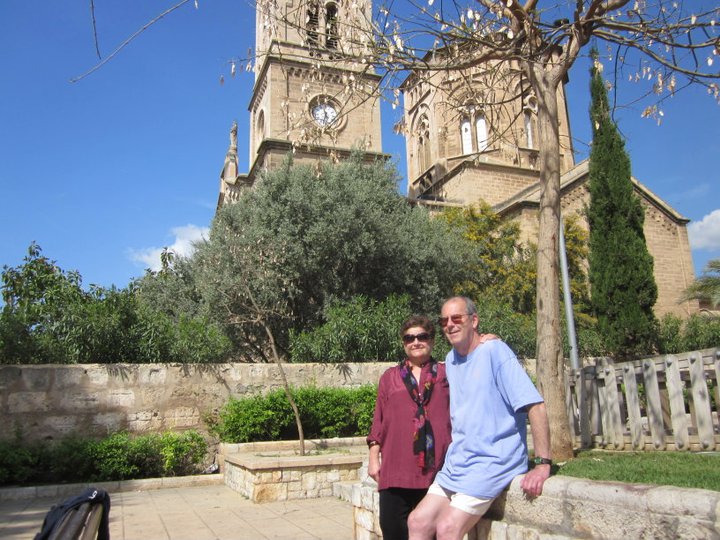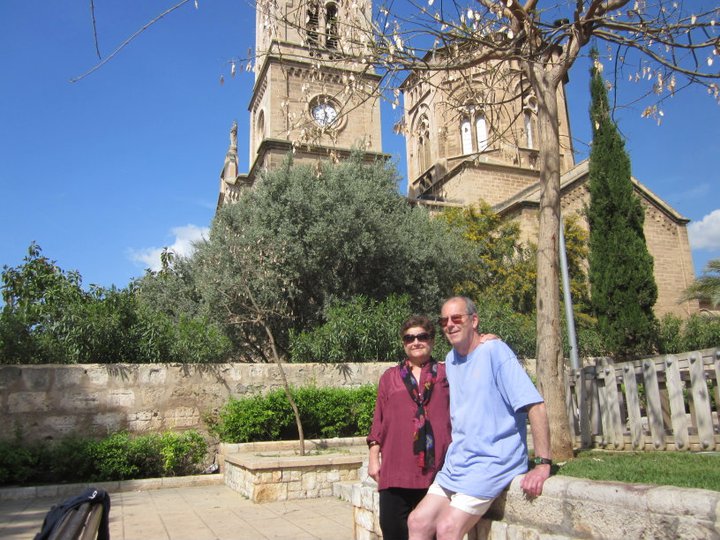 Thank you for the foundation that you have laid and the high standards that you have set. Best of luck to you both, Celine and Michael, from the bottom of our hearts!
~Marisha MacMorran