There are many factors that go into making the perfect corporate meeting. From location to presentation and, of course, the food. Celine and Company has everything you could possibly desire to create the best environment for your next meeting.

Location, Location, Location
Finding a location that is both accessible and accommodating for any business affair is crucial in planning a corporate meeting. Built in 1926, the Broadway Arts Building boasts close to 6,000 sq. ft in the heart of downtown Asheville. The perfect location convenient to most Asheville hotels and transportation, this vintage style building is both accessible and elegant. The main room can comfortably fit 275 people in a standing expo style environment, or about 225 guests for seated events with accommodations such as tables, podiums, and seating arranged to your specifications.
Audio Visual
Have a meeting that involves PowerPoint or speakers who need the limelight? Celine and Company will arrange delivery and setup of podiums, AV equipment, and even a rentable stage to ensure your corporate meeting has the proper tools to get the job done.
Agenda for Guests and Venue
When executing any event, it is vital that your guests are all on the same page when it comes to the flow of a meeting or event—and equally important that the venue complies with your schedule. Celine and Company can provide an event coordinator that will work with you to make sure that your meeting or event will run smoothly—including scheduling, dining and bar services.
Warm and Welcoming Hospitality
It's important to feel at home in any venue. At Celine and Company all staff members come to work with the dedication and professionalism that ensures that each event is met with exemplary service. Celine and Company strives to work with your expectations and budget to make sure the event is perfectly staffed and running as smoothly as possible throughout the entire event process.
Amazing Catering!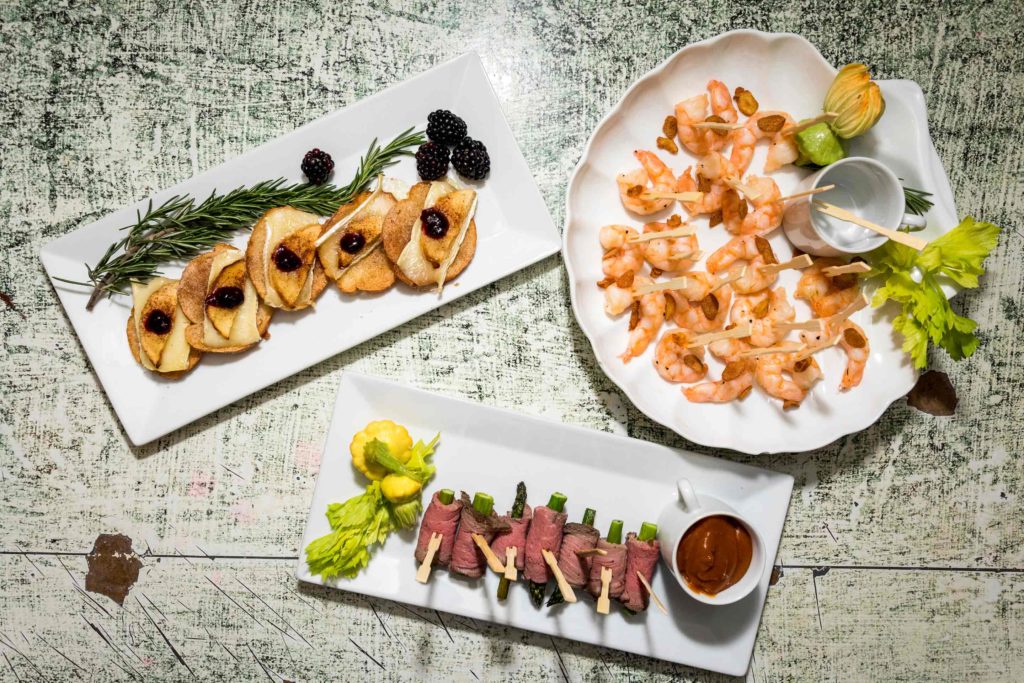 With detailed, nutritionally balanced and delicious menus designed personally for each event, it's no surprise that Owner Kim Lloyd, a classically trained chef, will work with you to create a custom menu that perfectly fits the atmosphere of your next meeting—whether it's healthy snacks and beverages, a cocktail style event, or a five-course meal.
With a focus on sustainability and experiential service, Celine and Company is incomparable when it comes to hosting important corporate events. With their unbeatable environment, great food, and excellent service, Celine and Company offers a stress-free, professional environment to make your next corporate meeting memorable. Contact us for your event and don't forget to ask about our Corporate Packages.