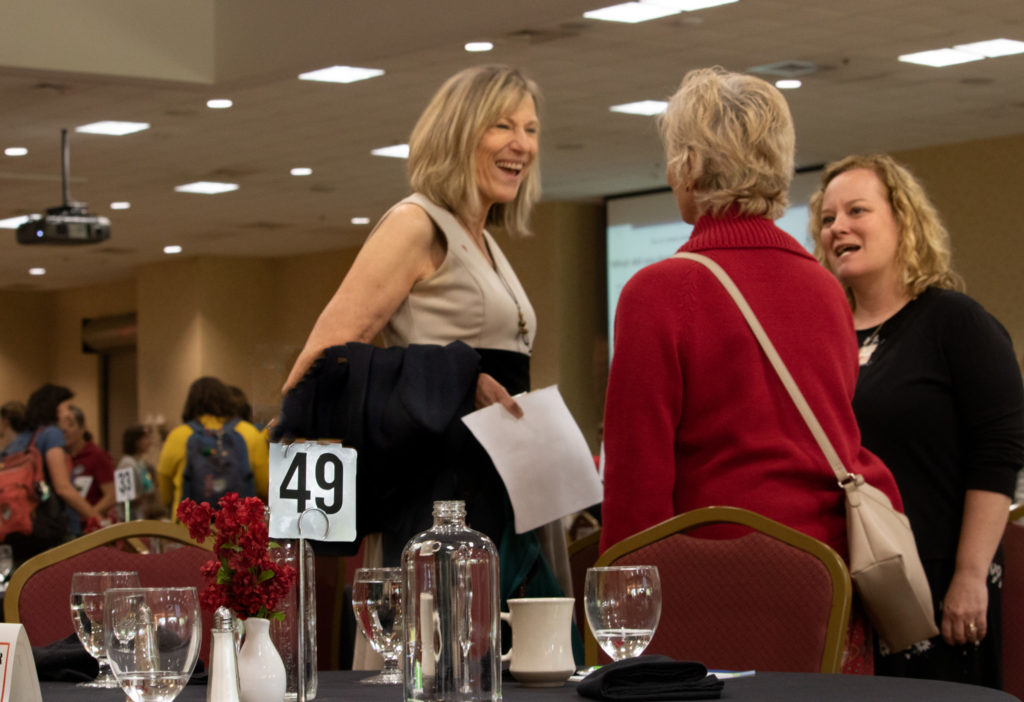 The August 2019 WomanUP Event in Asheville NC happened this past week. It was led by Cheri Torres, author of the book Conversations Worth Having—and what an event it was for Celine & Company. Our woman-owned catering business looks forward to every WomanUP event, and continuing our relationship with the Asheville community of ladies in business. The discussions are motivational, the attendees are interested in connecting with each other, and everyone takes part in fueling each other's individual successes. Celine & Company cannot emphasize enough our pride in being both a sponsor for this nonprofit event and caterer of this powerful meeting-of-the-minds that ultimately contributes to the economic health of our beloved Asheville community. 
How We Do Breakfast For 400 Business Women
As experienced caterers in a progressive city, Celine & Company is at the forefront of healthy eating trends, and has extensive experience accommodating dietary restrictions, allergies, and preferences in our menus. We are constantly developing and testing new menu items for vegetarians, vegans, and people following the paleo or keto diets, as well as menu items that accommodate allergies to gluten, nuts, dairy, and more.  For instance, our breakfast menu for the August 2019 WomanUP event boasted vegan herbed potatoes, gluten-free shrimp and grits, gluten-free protein balls, vegan muffins, and more.
Celine & Company event staff sets up our breakfast buffet for WomanUP at three stations. The stations are strategically positioned around the large room, so the coffee is always nearby and the breakfast line at each station is never long. We want your attendees to be able to locate the breakfast fare, fill their plate with a meal that caters to their personal diet, and easily make their way back to their seats. 
How To Create a Magical Buffet Table For Your Seminar
It might begin with a mutual appreciation for the fresh blueberry muffins but—as we often witness—the conversation turns into a meet-and-greet and exchange of ideas. 
We are seasoned professionals in the catering business who know firsthand that a buffet can be an uninspiring fixture in the room or a magical conversation starter. As proud business owners, we cannot help smiling at the sight of attendees engaged in conversation around our tastefully decorated (and tasty!) buffet. As event leaders, you can also take delight in getting your attendees engaging with each other before your day's agenda starts. 
What better way to kick off your seminar than with a cup of delicious coffee and friendly conversation? Allowing Celine & Company to cater your event in Asheville—whether you are hosting a seminar, luncheon, formal dinner, or silent auction—lets you experience what puts us at the forefront of a competitive industry for over 25 years.